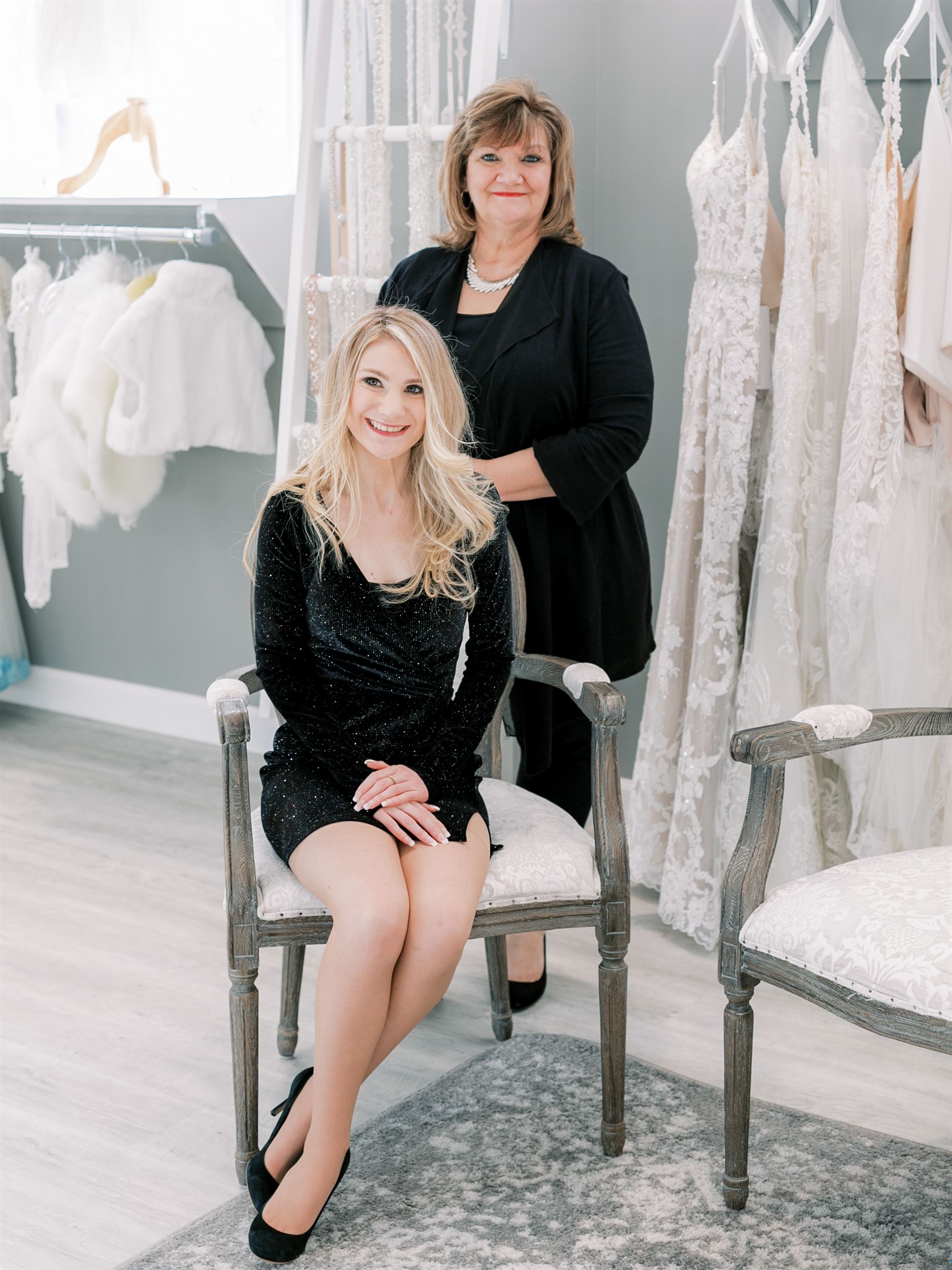 Nanci & Brooke Ramos
As Brooke would come home from work as a bridal stylist, she would tell the most beautiful, heartwarming stories of the brides that she worked with each and every day. Most every bride had an impact on her as they shared their history, how they became engaged or their vision of their perfect wedding. I looked forward to hearing about each one and couldn't wait for the next day. Her love, joy and devotion to each bride as she helped her slip on that "perfect dress" was absolutely contagious! I had the opportunity to work along side of her at a former bridal salon for a short time and loved every minute. I now have my own stories to tell! Having a background in business and accounting it was a natural transition to come along side of Brooke when she expressed a desire to open her own bridal salon. We both have complete different strengths in what we do day to day but wholeheartedly agree on every aspect of making each person that walks through our door feel like they are the most important, most beautiful and most confident in the dress they choose for their special day!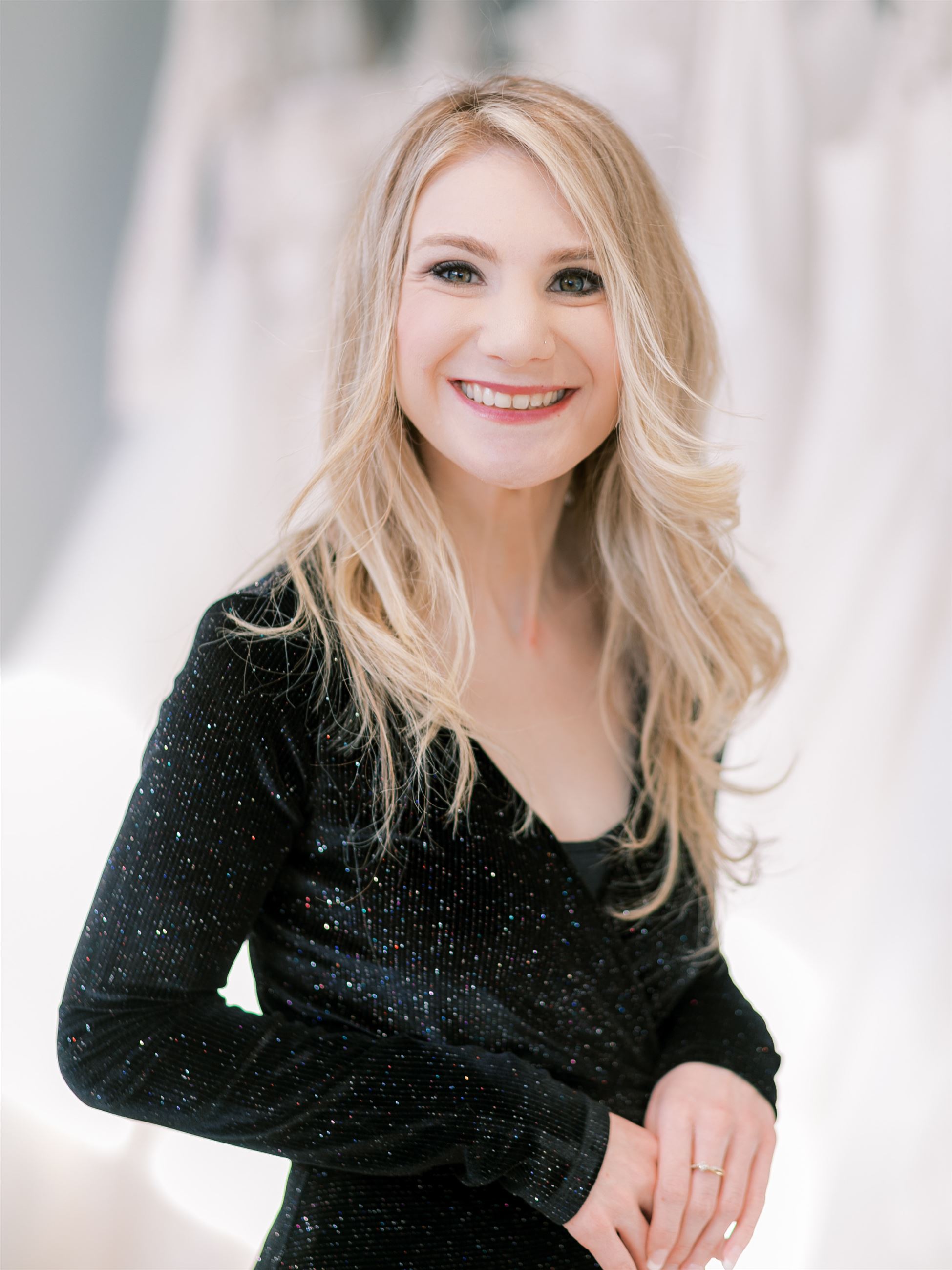 As long as co-owner Lauren "Brooke" Ramos can remember she has wanted to be in the wedding industry. Like most little girls at three years old, she loved playing dress-up with frilly dresses, high heels, hats, gloves and all things Disney princesses.
As she entered elementary school, she told her mom that when she grew up, she wanted to be a wedding planner. She wanted to design and sew the dresses, bake the wedding cakes, grow the flowers for the bouquets and cook all the food for the reception.
Knowing that this was not possible for one person, her mom advised her to narrow it down by asking her "What about the wedding do you love the most?' After thinking about it for some time, she replied, " I want to be a part of making the bride the most beautiful she can be for her wedding day!!"
After graduating high school, Brooke began working in the fashion industry at various dress shops while enrolling in Penn Foster Career College for Wedding Planning. She also took several business courses to further her education. After learning the ins and outs of the wedding planning business, she was excited to finally begin working in a bridal salon. She began her bridal journey at Brides by Demetrio's until she was offered a position at Alfred Angelo's in 2013. For the next four years she was consistently in the top sales category until the day Alfred Angelo permanently closed their doors nationwide in 2017.
The closing of Alfred Angelo's was exactly the push she needed to finally launch her own bridal salon.
"My dream has always been to bring joy, excitement, and confidence to every person celebrating a special occasion in an atmosphere that is positive, inspiring and relevant to today's customer.
From first kiss to wedding day and beyond, our team at Brooke's Bridal & Ball's ultimate goal, is not just about finding the perfect dress..... but walking away with a beautiful memory." ~Brooke