CAREERS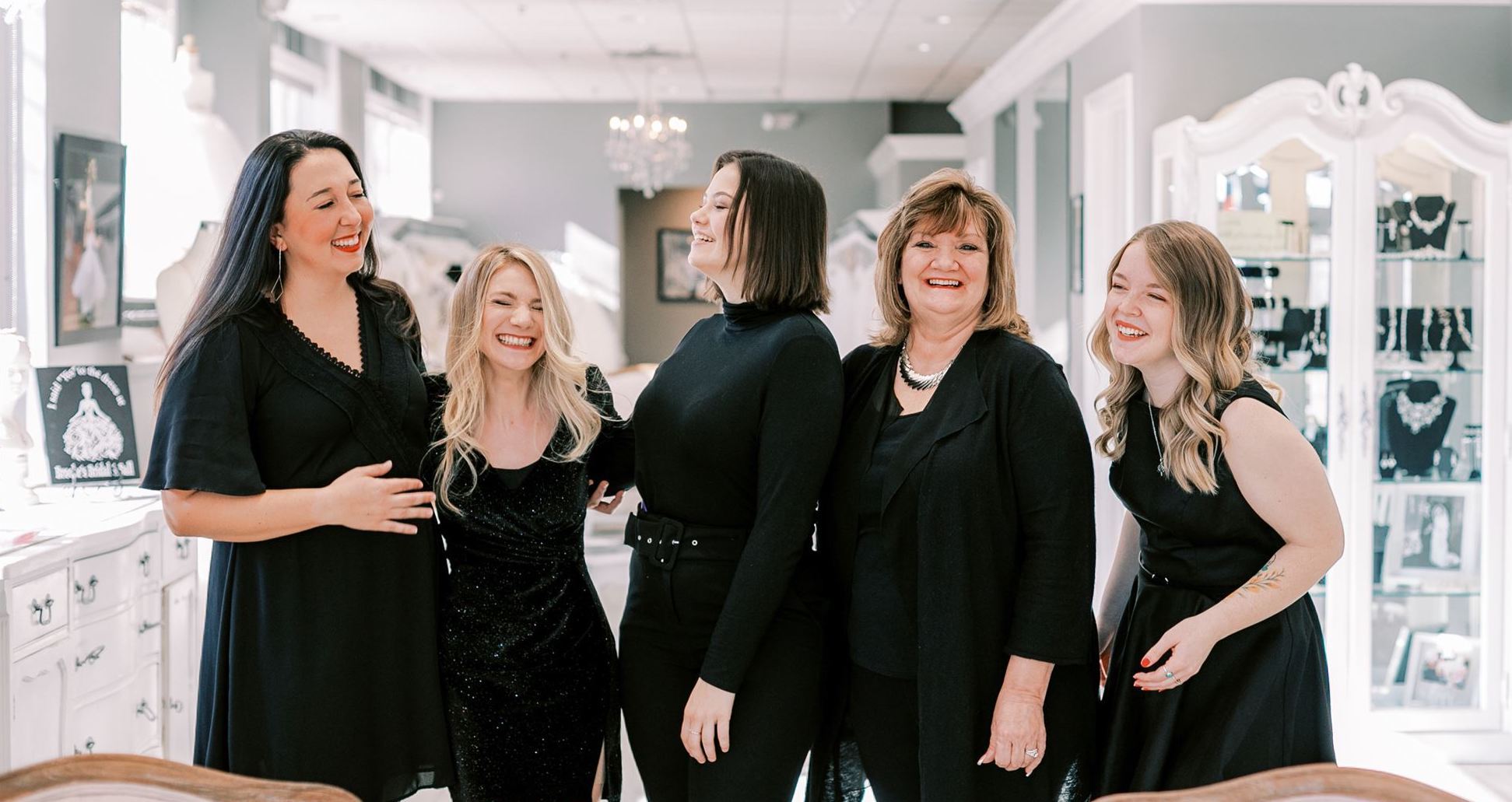 We Are Hiring!
Brooke's Bridal & Ball is seeking part-time Bridal Stylists. We are a brand new, fast-growing, team oriented, upscale bridal boutique in Old Town Fairfax.
We are searching for a candidate that has sales or customer service experience.
Weekend work is a must and a flexible schedule is preferred,
(roughly 10-20 hours a week)
The ideal candidate would be someone who enjoys connecting with people and understands how to communicate with different clients. The ideal candidate loves all things wedding, is fashionable and enjoys building confidence in others creating a positive and inspiring atmosphere while helping to provide beautiful memories that last a life-time.
We are seeking someone who is friendly, enthusiastic, self-motivated, and goal-oriented to join our team.
DUTIES/RESPONSIBILITIES

(but not limited to):
Creating a luxury retail experience for brides and guests in a comfortable, friendly environment.
Engaging the bride/customer asking questions in order to identify the needs for the customer and help them find their perfect dress/outfit, whether it is for a wedding, bridesmaids, flower girls, or other special occasion.
Demonstrating product knowledge that enables her/him to explain features and benefits of merchandise.
Continuing education about the products/designers and staying current with trend changes.
Conducting everyday tasks within the salon including greeting customers, answering phones, responding to customer inquires, scheduling appointments and other administrative responsibilities.
Serving as the brand ambassador, engaging in opportunities that promote the salon and the brand such as networking events, community gatherings and social outings. ( i.e. George Mason University Bridal Show, Waterford Bridal Expo.....)
Achieving sales goals – individual and store benchmarks.
Coordinating the shipping and receiving of merchandise in and out of the salon.
Providing great customer service, assist in resolution of customer service issues, and following through with keeping the customer informed about status of merchandise for complete satisfaction.
Assisting with miscellaneous projects assigned by the store management.
Attending and participating in store events, private appointments, mandatory meeting/training days, and designer trunk shows.
* This is an hourly pay + commission & bonuses position
EXPERIENCE:
Fashion retail experience (preferred 1 year)
Bridal sales experience (preferred but not required)
Telephone skills
Data entry skills
Attention to detail
Reliable
Please attach resumes when filling out our application form. Thank you!