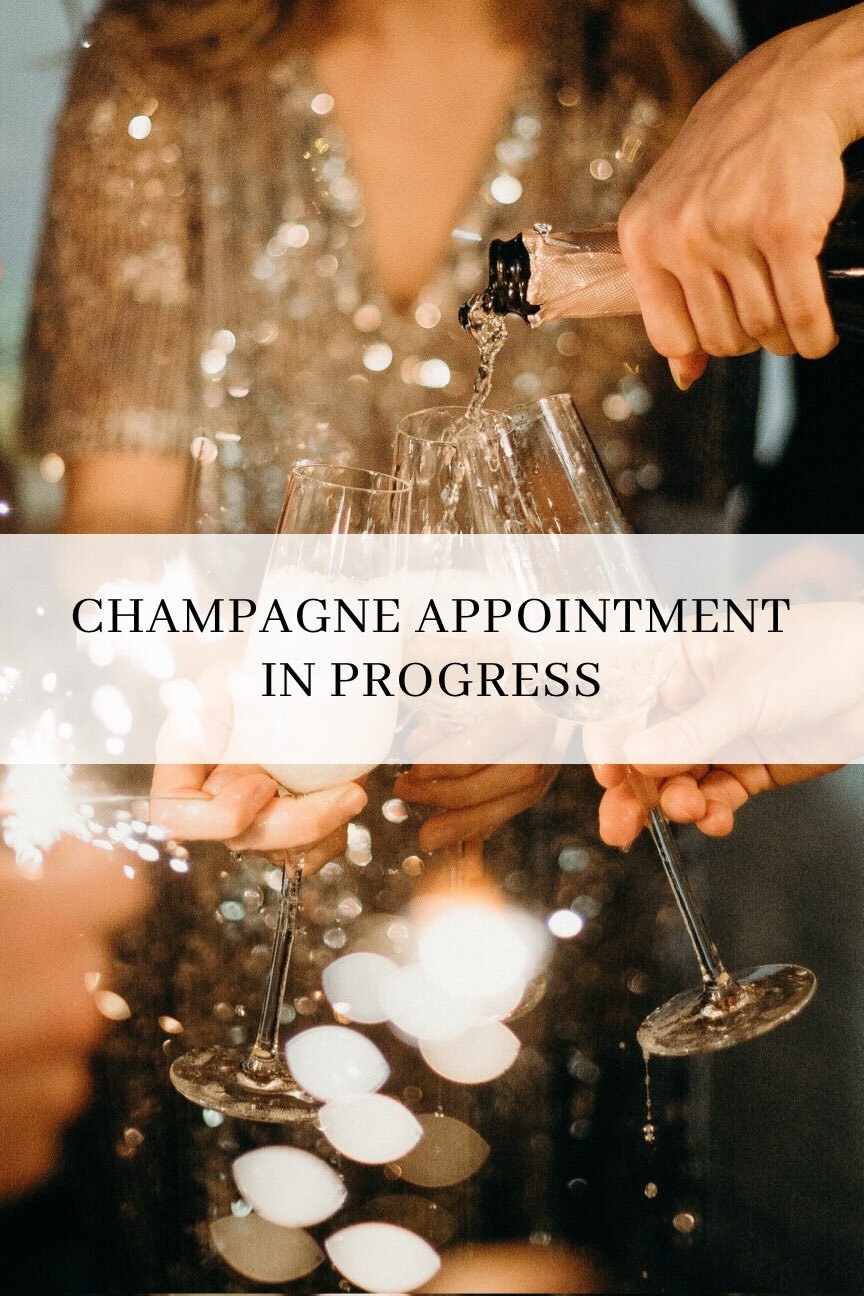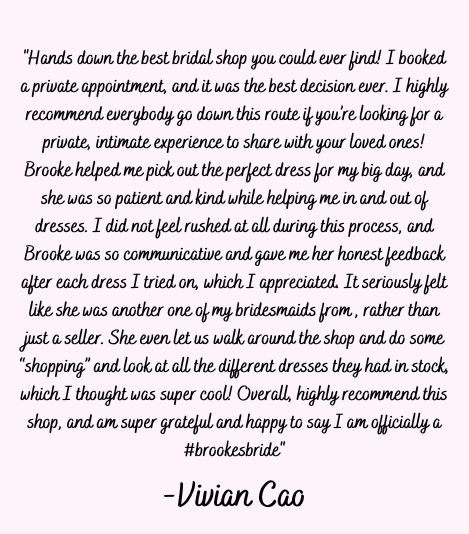 Private Appointments
Our salon offers a private appointment option where the bride and her bridal party have the salon for an exclusive 2 to 3 hours.
You will be pampered with champagne and/or non-alcoholic sparkling drinks, finger foods, and desserts to give you the ultimate bridal experience. Each attendee will also take home a "Beautiful by Brooke" keepsake swag-bag picked out just for them. There is a $150 non-returnable fee to reserve the salon, however $100 is deducted from the price of the gown, if purchased the same day.
Private Appointments are limited to Sunday evenings beginning at 6pm - so upgrade your appointment today to make a beautiful memory for you and your guests!
***Please allow a 7 day notice to give us time for scheduling when booking a private appointment.